Measuring Value Made Easy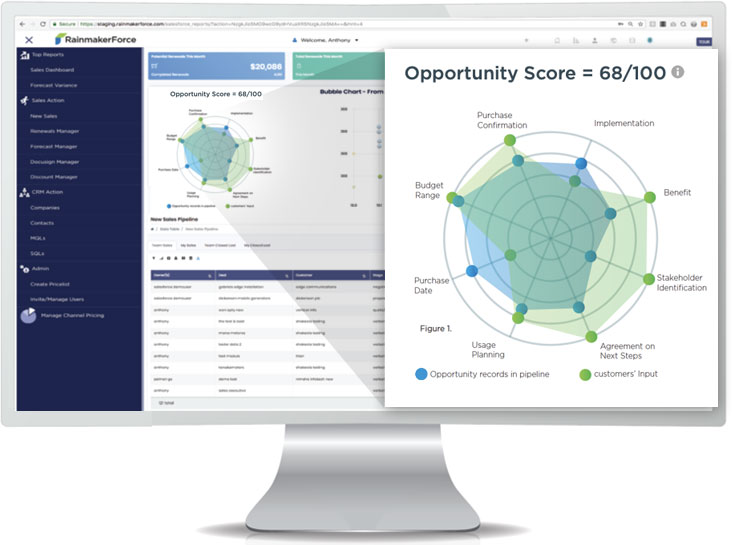 Measuring and managing value creation with customers has never been faster with the ability to visualize how each deal measures up to customer expectations, long before the close.
Getting prospects to confirm that your solution matches their expectations is cumbersome and subjective. RainmakerForce Sales Intel solves that problem. It gives you a powerful application that measures how close (or far) your team is from customer expectations and predicting which deals will close.