No subjectivity, build deals directly with customer purchase signals

Fully transparent and verifiable
True data means no guesswork in your pipeline. RainmakerForce makes Sales an open book.
100% transparent: See exactly where your customer is and which deals will close
Consistent Messaging: Every rep messages your value to customers in the exact same way
Verifiable Forecasting: Inputs from your customers verify commits & avoid forecasting variance
Predictive: See now how your pipeline will be perform in future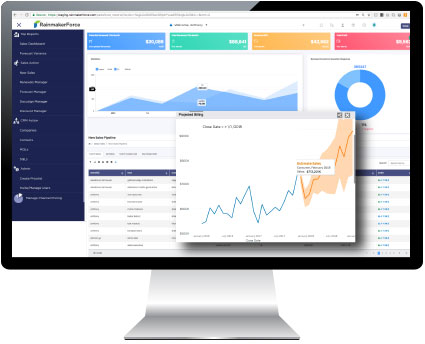 "Don't waste selling time in following up and admin. Your deals will always be verified, trustworthy and neatly presented to see exactly where the customer is and the next steps needed for close."
Your every action engineered to target the right deals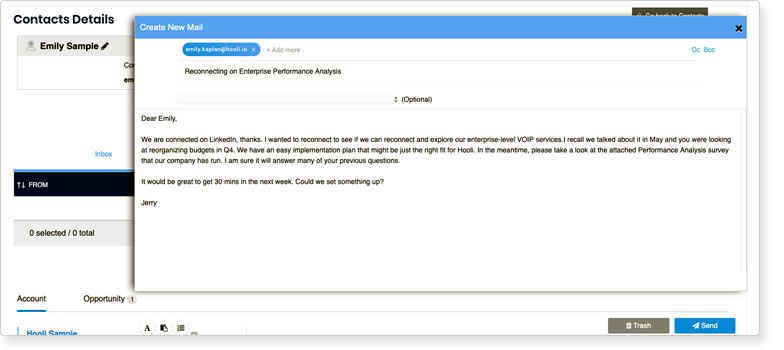 Get your sluggish sales funnel supercharged on steroids
RainmakerForce supercharges and automates sales execution (using your CRM)
See your live pipeline and check its health
See how your customers perceive your value-selling
Check where funnel leakages occur
Minimize forecasting variance
Speed up sales with pipelines pre-checked for risks & reliability
Proactively evaluate and confirm pipeline performance
Focus your attention on the right deals that are likely to close
Assess customers who are likely to close or those on the fence
Ensure measurable value creation in your sales process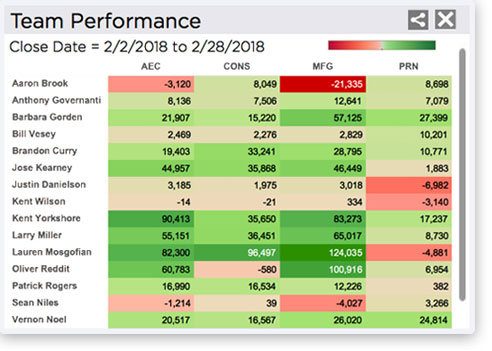 Re-create Wins as a repeatable process: Built-in sales questions to move deals systematically
Have your team manage deals with your company's standard value creation with built-in sales questions in every opportunity. Questions are custom-made for the kind of product or service you sell and your competitive marketplace. Sales questions are dynamically presented based on your opportunity situation.
"Which deals will close this month? Which will slip?"

"You've sent out quotes, but customers have not said if the deal is dead or alive"
Solve your Forecasting problems with verified & confirmed Commits
No more "guess-casting" your forecast
With RainmakerForce, forecasting is not only accurate but fortified:
Customers' buying signals show whether deals are dead or alive
Sales teams can explicitly commit deals to recover revenue & increase quota attainment
Before submission, automatically get forecasts checked with historical data
No-miss forecasts: See anomalies red-flagged in advance
"What is your future performance on the best-selling and high-margin products? How much is the team not cross-selling? How does one team's forecast compare with another?"
Measure product-level current & future sales
Get a complete picture of pipeline performance by product

Understand pipeline changes by product line, business segment, sales team, sales type or any other way.

Accelerate sales performance with product-level sales insights:

See which products sell more, which add-ons are appealing and more likely to sell
Examine whether customer behaviors correlate with products or value-selling weaknesses
Get data on which kinds of teams (or reps) do better at selling certain products
Determine which product margins are blocking quota attainment
RainmakerForce =
Sales Transparency +
Sales Execution +
Predictive Analytics
Run it on any CRM or run standalone
Built on millions of customer behavioral data points in B2B Sales
The RainmakerForce system is built from millions of B2B sales situations, expert sales methodologies and advanced data science techniques to help every sales professional in your team, regardless of role, to increase quota attainment.
A Strategic Extension for your CRM
RainmakerForce integrates easily with your existing CRM and always ensures previous quota attainment is never lost.
Transform pipeline management and forecasting into a predictable data-driven science without changing your CRM & existing sales process and without losing any existing quota attainment.

RainmakerForce sits on top of your CRM and helps your team manage sales with a 2-way sync.

All data in CRM automatically gets pulled into RainmakerForce
The team uses the exclusive power, data and tools in RainmakerForce to drive sales forward
Your team's sales data is seamlessly (and automatically) synchronized with your CRM in real-time
Everything you are used to is always in your CRM
No CRM? No problem. Use RainmakerForce built-in CRM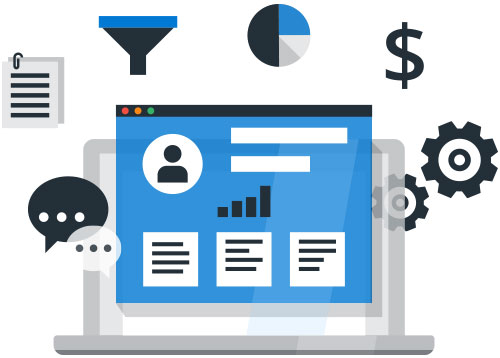 All-cloud partnership with RainmakerForce
Go all the way in with RainmakerForce. RainmakerForce is a full SaaS platform and built on secure standards-compliant infrastructure. It runs on any public or private cloud such as AWS, Google Cloud, GoDaddy etc. and on shared or dedicated VPS.


Built on a proven methodology of "Customer-Driven," the RainmakerForce Suite provides a native built-in CRM for managing the entire Opportunity-to-Close process, always with 100% transparency: Accounts, Contacts, MQLs, SQLs, CPQ, quotes, contracts, discounts, and everything else you need in sales.
See the unprecedented power of powering Sales as a data-driven Science
See RainmakerForce in action
Find out how you can accelerate your sales predictably with RainmakerForce.
Have questions?
We're happy to help. The RainmakerForce sales execution expert team is just a click or a phone call away.
1-888-486-9995